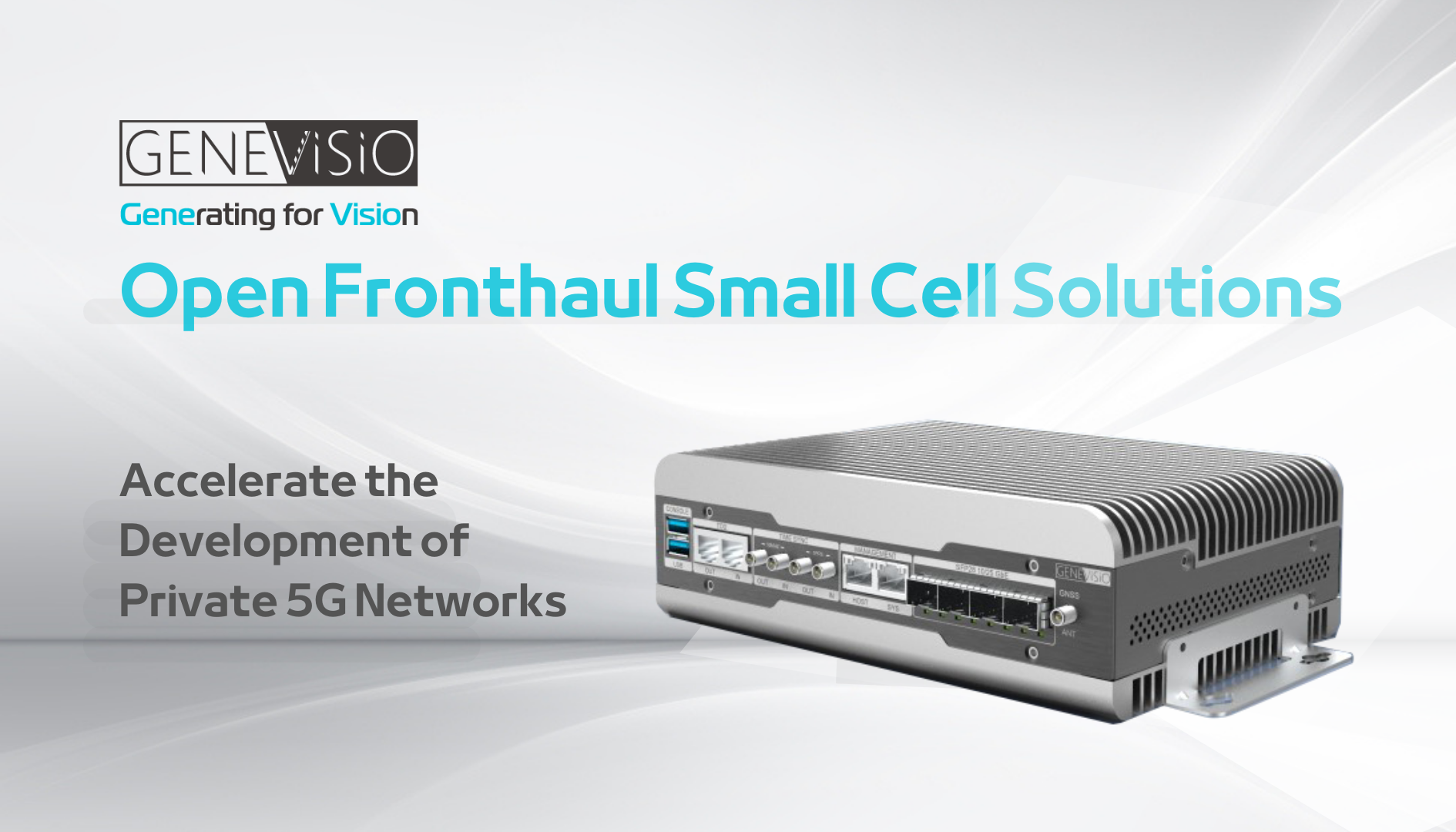 GENEViSiO Collaborates With Astella and Synergy on Open Fronthaul Small Cell Solutions to Accelerate Private 5G Network Development
【Taipei, Taiwan (ROC) – Jan 12 (TBC), 2022】 GENEViSiO Co. Ltd. (GENEViSiO) is an Open Network pioneer in telecommunication, launching the world's first 5G Open RAN (O-RAN) inline PCIe distributed unit (DU) accelerator PAC-010 in 2020 and the world's first low-profile version PAC-012 in 2022. With a similar vision for proceeding with innovation to Open Networks, GENEViSiO collaborates with the renowned software companies Astella Technologies Limited (Astella) and Synergy Design Technology Limited (Synergy) on Open Fronthaul Small Cell solutions to accelerate private 5G network development.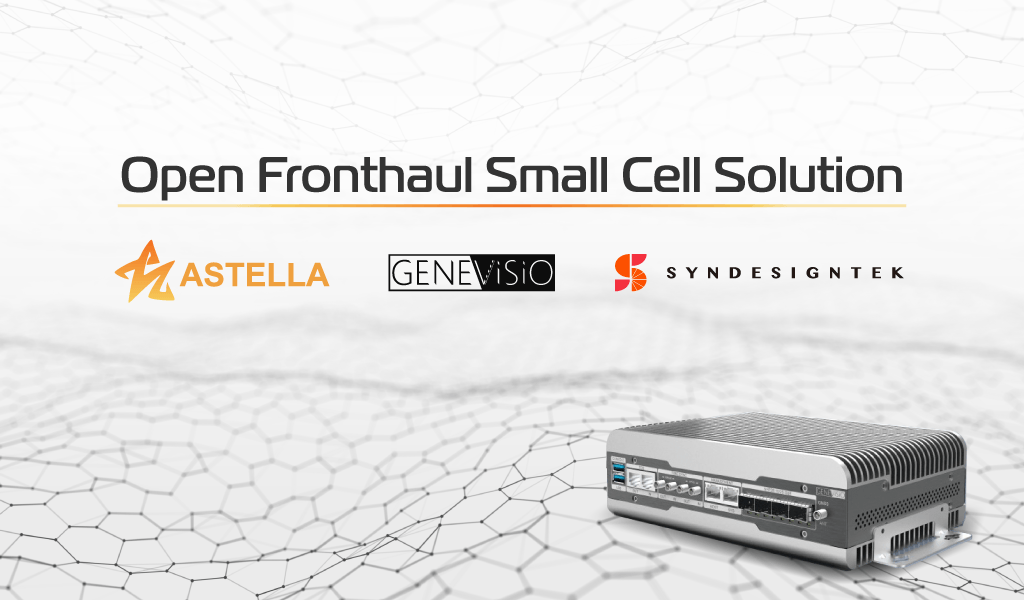 Open RAN Small Cells Will Rise at a CAGR Of 146% in 2021-27
According to the market report from Small Cell Forum (SCF), a CAGR for small cells of 15% for the global market will result in cumulative deployments of almost 36 million radios by 2027; deployment of O-RAN small cells will rise at a CAGR of 146% in 2021-27 and a rollout rate of 2.7 million radio units in enterprise and private environments. The report also indicates that manufacturing, utilities and energy, retail, and transportation industries will be the biggest deployers of small cells in the period 2020-27.
Since growth is expected and many applications are rooted in industrial environments, supporting the characteristics of 5G, Open RAN infrastructure, private networks, and industrial applications have become new requirements for Open RAN small cell solutions. However, the market lacks appropriate products to fulfill these demands. For this, GENEViSiO has been developing the Open Fronthaul Small Cell NPN-110 for years, and now is officially rolling out the solution with software partners.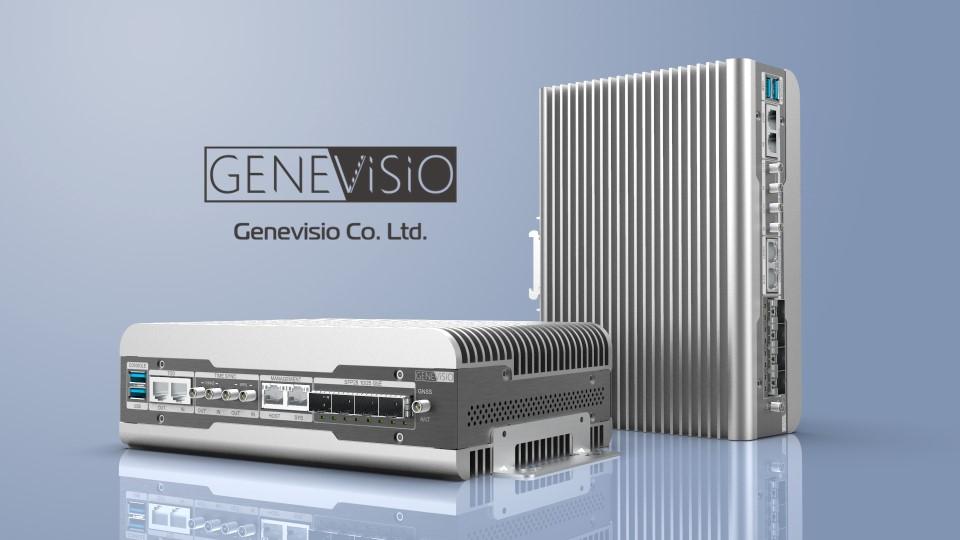 Designs for 5G Private Networks in Industrial Environments
NPN-110 is a 5G Open Fronthaul small cell with a fan-less design, and several competitive features. First, based on the discrete structure, the feature of Open Fronthaul provides RU connectivity to the small cell to fulfill different radio technology and radio bands from sub 6 to mmWave. Simultaneously, NPN-110 can be applied to multiple scenarios, including a small cell combining a centralized unit (CU) and a DU, or a DU only, applications that offer solution integrators flexibility and simplify 5G deployments' complexity.
Fan-Less Design With Wide Operating Temperatures and Power Efficiency, Multiple Accuracy Time Sync Supported
Additionally, the fan-less design adapts to a wide range of temperatures from -20ºC to 65ºC, and well fits in most industrial environments, such as mining or utilities and energy. It can fundamentally diminish the possible risks on stability. Moreover, NPN-110's power consumption is below 85W, contributing to the applications' efficiency significantly and saving users' OpEx while electricity costs are generally growing.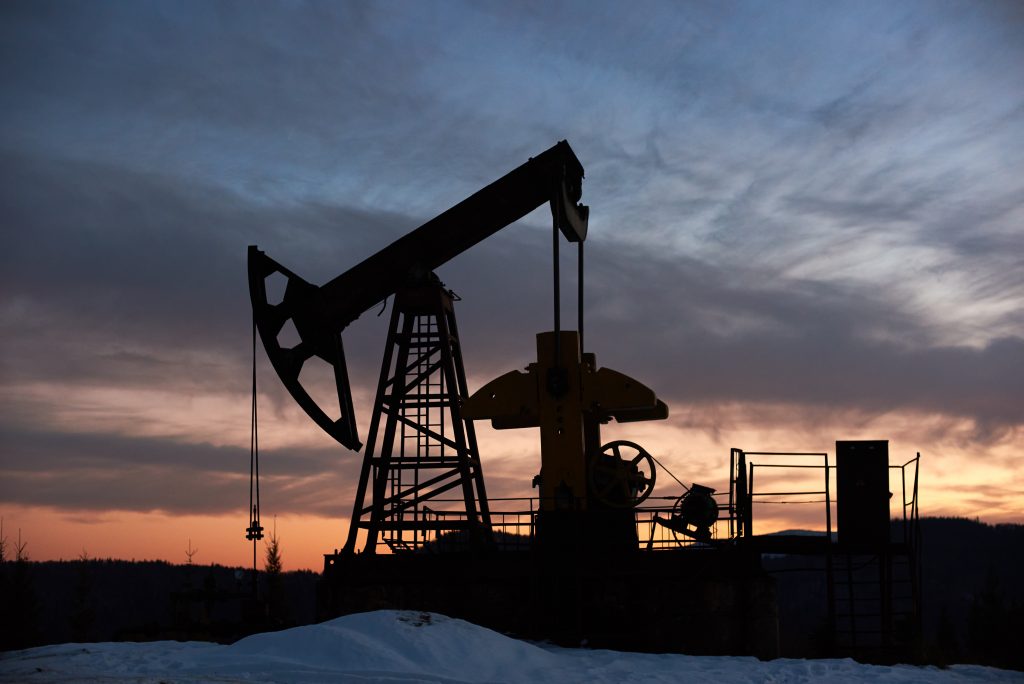 With multiple accuracy time synchronizations, NPN-110 provides a 5ns accuracy multi-band GNSS receiver and Primary Reference Time Clock (PRTC); time sync functions such as SyncE and IEEE-1588, whose performance is beyond the Class-C Boundary of IEEE 1588 G.8273.2; and various interfaces like 1pps in/out, 10Mhz in/out, and ToD in/out, establishing reliable networks for private 5G networks.
Reliable Software Features from Astella and Synergy
For the software features, Astella 5G software solution is a commercial software for the open fronthaul small cell products. Loaded on GENEViSiO NPN-110 hardware, the open fronthaul small cell supports over 6Gbps throughput over four component carriers, 100MHz bandwidth, and 4T4R configurations. The Astella 5G software solution has full compatibility with the 3GPP cellular standards and can be interoperable with different telecom networks and terminals, and is scalable to construct different sizes of networks including micro-cells, pico-cells, and small-cells networks.
On the other hand, Synergy's 5G Smart RAN solution is a highly scalable software solution which can support integrated cell and O-RAN O-RU, O-DU architectures, offer one-stop-shop software solutions, and support telecom operators, system integrators, RAN vendors and ecosystem partners to build and accomplish their Open RAN network.
Collaborating with partners in Open Networks, Byron Lin, CEO of GENEViSiO, said "GENEViSiO is excited about working together with Astella and Synergy to provide complete End to End O-RAN solutions. With Astella's rich experience in wireless communication software and Synergy's great performance in small cell solutions, we look forward to contributing more to the market."
Eric Tsang, CEO of Astella, said, "Astella is pleased to work with GENEViSiO to offer commercial grade 5G fronthaul small cell products based on GENEViSiO NPN-110 platforms. Our joint solutions have been widely used in both public and private networks and accelerate our partners to have quick time to market 5G solutions."
Paul Li, President at Synergy, said, "We are pleased to see Synergy's 5G smart RAN solution has fully integrated with GENEViSiO NPN-110 5G OFH Small Cell which can configure as an O-CU plus O-DU integrated box or a single O-DU box. We believe this is a very compatible solution to Open RAN ecosystems."
Pioneer to Open RAN DU and CU Solutions
As a pioneer in Open Networks, GENEViSiO is dedicated to performing innovative solutions. Through strategic cooperation with software partners Astella and Synergy, GENEViSiO believes that the Open RAN Small Cell NPN-110 provides a perfect solution that will open a new chapter in private 5G networks.
---
About GENEViSiO Co., Ltd.
GENEViSiO, an advanced open network pioneer specializing in telecommunications, enables a variety of innovations to provide cutting-edge platforms for all areas, from RAN to core, and to foster the progress of telecom networks and private networks by "Generating for Vision". Visit: www.genevisio.com or contact us at sales@genevisio.com.
About Astella Technologies Limited
Astella is a 5G technology company founded in Hong Kong supporting the commercialization of Open-Radio Access Network ("O-RAN") ecosystems. The company was established by the alumni of a HK government funded research institute with over 15 years' experience on wireless communication systems and intelligent solutions. Astella is located in the Hong Kong Science Park. For more information about Astella, please visit www.astellatech.com.
About Synergy Design Technology Limited
Synergy Design Technology Limited is a Taiwan based software and solution company offers an integrated, scalable, easy-adapt and 3GPP/O-RAN/Small Cell Forum standard compliant software solution and service. Formed 2019 Synergy's 5G Smart RAN software helped our customers to accelerate their 5G RAN solution roll out. To explore more on how Synergy can enable your 5G RAN system, please visit us at www.synergydesigntek.com and contact us on Sales@synergydesigntek.com.
Media Contacts